Revolutionizing Retention
Across Industries
Retaining talented individuals is an ongoing challenge for many organizations in today's competitive landscape. It can be difficult to create a workplace culture that not only attracts strong talent but also keeps them engaged and motivated over time.
Magnet Culture is here to guide your organization to building a future-proof workforce. Our proven framework has successfully transformed teams across various industries. We provide practical strategies and a tested approach to create an environment that attracts and retains a strong workforce.
Magnet Culture has been the authority in helping you regain control and build a thriving workforce since our founding in 2012. With our award-winning approach to building a sustainable retention roadmap and our deep understanding of today's workforce challenges, we have been at the forefront of teaching organizations how to overcome the turnover crisis for over a decade.
Recognized as one of the Top 10 Company Culture Experts to Watch by Recruiter.com, Cara Silletto, President & Chief Retention Officer for Magnet Culture, is not just a thought leader but a visionary who understands the importance of adapting to changing workforce trends and demographics. Serving as the voice of the new workforce, Cara is acknowledged as a "Game Changer" by Workforce Magazine in Chicago as she offers valuable insights into shifting mindsets and helping leaders navigate this evolving landscape.
Magnet Culture experts are well-recognized across the country. Staying Power: Why Your Employees Leave and How To Keep Them Longer, authored by our team of experts, is considered a must-read for anyone wanting to maximize retention in their organization. Our thought leadership has been featured in several publications such as Forbes, Huffington Post, Boston Globe, HR Magazine, and many more.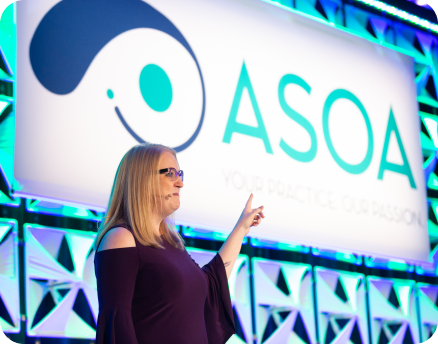 We don't just offer theoretical concepts. Our speakers and trainers conduct over 200 in-person and virtual events across the US each year, delivering practical and impactful training tailored to a wide range of industries. We have the knowledge and experience to create a customized training program that suits your organization's unique goals and challenges.
Magnet Culture is dedicated to supporting you on your journey toward unlocking the power of effective leadership. Our transformative and innovative approach to enhancing workforce retention and creating stronger teams paves the way for organizations to thrive amidst shifting demographics and emerging trends. With decades of experience and a proven track record, Magnet Culture is a trusted partner for organizations seeking to unlock the power of effective leadership.
Our Team
Cara Silletto, MBA, CSP

President & Chief Retention Officer

As a workforce thought leader, author, and powerful female keynote speaker, Cara brings an award-winning, engaging approach to make managers more effective in their roles. Serving as the voice of the new workforce, her insight into the mindset of today's evolving workforce help give leaders new perspectives to ensure they helps are successful as workforce…
Heather

Logistics Manager

Once events are booked with us, I handle all the details to ensure your event is a success.

Laura

Sales Manager

When selecting a speaker or training program, I help determine the perfect fit to reach your organization's goals.

Abby

Director of Operations

My role is to ensure our internal staff training and processes are in place to deliver high-quality programs to clients.

Brandy

Chief Operations Officer

I ensure our organization has everything needed to bring greater value and results to our clients.

Brittany

Director of Marketing

Understanding the needs of our clients and prospects helps me determine the best way to deliver value from us to them.

Maggie

Director of Development

As the workforce landscape changes, I create new courses and tools to change behavior and expedite leaders' success.
We Practice What We Preach …and It Works
At the core of our beliefs is the understanding that when our internal team thrives, our clients flourish. That's why we place the utmost importance on fostering strong relationships and creating a vibrant internal culture to empower everyone to reach their fullest potential. Our core values help us foster an environment where success and fulfillment are intertwined, creating a truly transformative experience for all.
Magnet Culture, our core values are:

Committed to Client Success


Authentically Transparent
Excellence Without Overtime
The key to a successful retention strategy is just a call away.
Outstanding speakers and trainers, plus a talented behind-the-scenes team ensure a successful program…every time!

Book a call with a Workforce Strategist.
Start your journey by booking a call with one of our workforce strategists. We'll dig into your organization's unique challenges, goals, and needs to determine whether what we do for other organizations could work for yours.

Design your retention solution.
Your Workforce Strategist will work with you to select the training program that best fits your needs and budget. Whether it's a single presentation or a combination of services, we will customize the program to align with your specific goals and culture.

Transform your company culture.
Our expert facilitators will deliver engaging and impactful sessions that empower your leaders to implement positive changes. Unlock the full potential of your organization and reap the benefits of increased employee retention, enhanced productivity, and a thriving workforce.