Healthy, emotionally intelligent leaders are your number #1 asset in the war against turnover.
Leadership can be a challenging journey, especially when it comes to understanding and managing different work and communication styles. Leaders must understand their motivations, behaviors, and communication style to build connected and engaged teams.
Individual and team assessment tools are critical for building self-awareness and enhancing a leader's ability to communicate with and retain their staff today. By assessing one's own behavioral styles (DISC) and current level of emotional intelligence (EQ), leaders become better equipped to lead diverse teams and achieve greater outcomes. Coupled with facilitated coaching, these assessments can provide actionable intel on improving communication and management effectiveness and building solid teams and client relationships.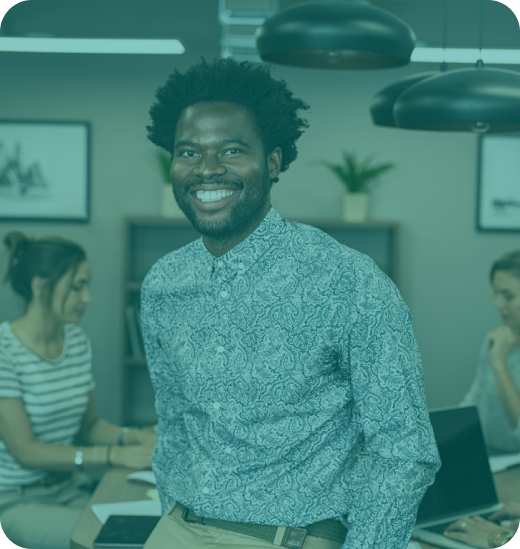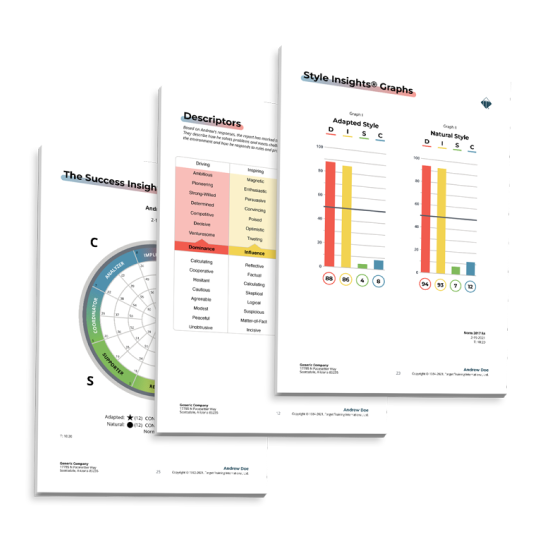 DISC Behavioral Assessments
Enhance communication, engagement, and personal growth.
DISC assessments identify HOW individuals work. Are you an introvert or extrovert, do you love checklists or "winging it," do you prefer to gather data to make decisions or "go with your gut"? While there is no right or wrong (believe it or not) on how to show up at work, it can certainly cause unnecessary conflict if team members do not understand or value the unique behavioral styles of others.
This proven assessment and it's custom, comprehensive report for individual team members serves as a tool for leaders to better understand themselves, the perception others have of them, and make
necessary adjustments to more effectively work with others.
Emotional Intelligence (EQ) Assessments
Harness the power of emotion for greater collaboration and productivity.


Unlike DISC, which is the hardwired way a person works, EQ explains one's current emotional awareness and level of control, which can increase or decrease over time. When leaders get busy, spend too much time behind their computer, and become unknowingly disconnected from their staff, EQ often drops.
Assessing one's current EQ every few years helps leaders reconnect with their people and reduce the amount of emotional hijacking that occurs on their teams, which causes conflict and a loss of productivity.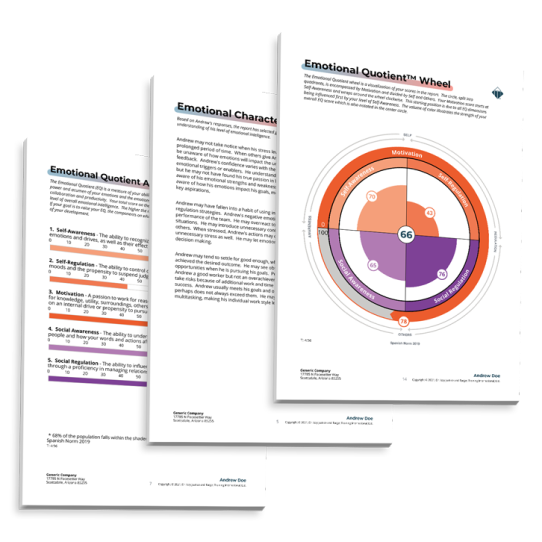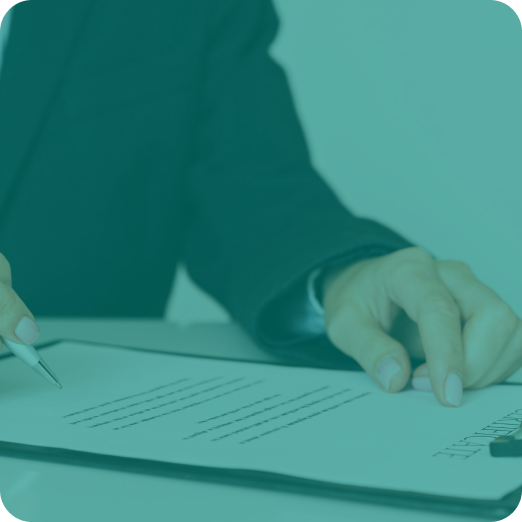 Get Certified
Take charge of your organization's growth with Magnet Culture's assessment certifications.
Magnet Culture offers organizational leaders the opportunity to become DISC and/or EQ certified themselves. By successfully completing the online course and examination required, leaders will be able to:
Stop relying on external consultants and develop in-house expertise to develop a culture of leadership excellence.
The key to a successful retention strategy is just a call away.
Outstanding speakers and trainers, plus a talented behind-the-scenes team ensure a successful program…every time!

Book a call with a Workforce Strategist.
Start your journey by booking a call with one of our workforce strategists. We'll dig into your organization's unique challenges, goals, and needs to determine whether what we do for other organizations could work for yours.

Design your retention solution.
Your Workforce Strategist will work with you to select the training program that best fits your needs and budget. Whether it's a single presentation or a combination of services, we will customize the program to align with your specific goals and culture.

Transform your company culture.
Our expert facilitators will deliver engaging and impactful sessions that empower your leaders to implement positive changes. Unlock the full potential of your organization and reap the benefits of increased employee retention, enhanced productivity, and a thriving workforce.