High turnover rates and low productivity are just the tip of the iceberg.
Your employees are the backbone of your business, and their satisfaction is crucial to any organization's success. Weak company culture can be detrimental to not only employee satisfaction but also to the overall success of your organization.
You need a keynote who can relate to today's workforce retention struggles and provide practical strategies for keeping your employees happy, motivated, and productive. Our carefully curated collection of hyper-relevant insights are delivered by dynamic and inspiring keynote speakers that equip attendees with the tools they need to navigate the challenges that lie ahead.
Don't leave employee retention to chance. Book a Magnet Culture Workforce thought leader for your next event and revolutionize your workforce retention strategy today.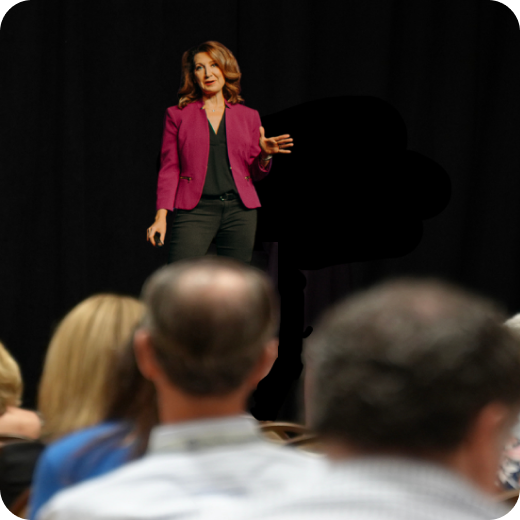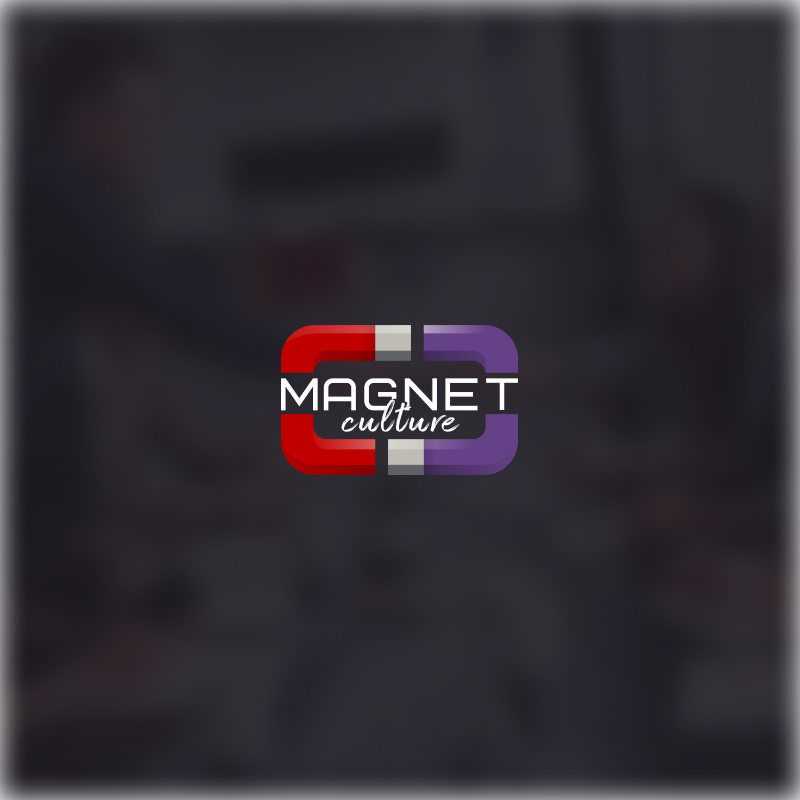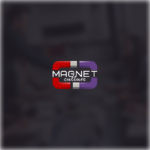 We heard NOTHING BUT GOOD THINGS about Carrie's session.
Engaging and Dynamic Keynotes
Workforce Wake-Up Call

It's Time to Operationalize Turnover

As pensions have disappeared, the long-term employee commitment has shifted to a shorter-term stay.

While organizations can reduce employee turnover, they cannot eliminate it, which means staffing challenges caused by employee turnover are here to stay. Due to this new reality, it's time for leaders to rethink staffing stability and set realistic goals, budgets, and business models around the unavoidable turnover. The best way to increase employee retention moving forward is to plan for, and adjust, current operations to better manage forecasted levels of employee turnover. This reduces the shock and business disruption from staff departures.

A Magnet Culture Workforce Thought Leader will explore strategies for operationalizing turnover so your organization can become a well-oiled machine that maximizes the time you have with each new employee to meet your company's goals and customer expectations.

Learning Objectives

Explore the latest workforce developments as we unveil our "State of the Workforce" address
Increase operational efficiency by planning and implementing strategies to reduce and embrace turnover
Determine ways to keep people longer, enhance productivity, and improve profitability

Designed for HR leaders and executives.
Staying Power

How to Keep Employees Longer

While some of today's workforce is made up of deep-rooted, dependable staff, a larger number of positions are now a revolving door of employee turnover. A Magnet Culture Workforce Thought Leader, will share unique insights on exactly why staff stay or go today, as well as innovative ways to gain greater staffing stability based on her proven M.A.G.N.E.T. retention framework covering Management Effectiveness, Attraction & Recruiting, Guidance Upon Entry (onboarding), New Staffing Models (advancement), Empowered Champions, and Trust Through Transparency. Learn how to slow the revolving door, more effectively manage the impending shorter-term workforce, and improve productivity and profitability for your organization.

Learning Objectives

Discover current employee turnover trends and future staffing projections
Uncover the real reasons employees leave most organizations and ways to encourage them to stay
Learn how to become a M.A.G.N.E.T. employer who attracts better applicants and keeps staff longer
It's Not About Birth Year

The Generational Story You've Never Heard

Tired of hearing generational programs that list off mind-numbing statistics and put everyone into stereotyped buckets? You'll love our award-winning approach to bridging today's generational gaps!

A Magnet Culture Workforce Thought Leader sits in the sweet spot for uncovering the uniqueness of each generation's upbringing as she shares real-life stories about how Boomers, Xers, Millennials, and GenZ were each raised differently. Cara uncovers how generational gaps are showing up in today's workplace and puts the real issues on the T.A.B.L.E. (Technology, Authority, Balance, Loyalty, and Entitlement). Her refreshing perspective fuels an eye-opening discussion that will shift your mindset about those around you, personally and professionally.

Learning Objectives

Define the updated generational cohorts and learn why their definitions of "professionalism" vary
Uncover exactly why today's new workforce thinks and acts so differently than previous generations
Learn how to see different points of view to reduce judgment and improve team relationships

Designed for audiences of all levels and ages, although senior leadership and managers are best!
In This Together

Becoming a Team of Retention Champions

When employee turnover seems never-ending, it negatively affects everyone on staff and keeps organizations from building cohesive teams. As many organizations remain consistently understaffed, it becomes vital that everyone plays a part in improving retention. Doing so means less stress and more restful sleep at night for all!

A Magnet Culture Workforce Thought Leader will energize and empower your entire team to reduce "us vs. them" conflicts at work. Participants will leave this powerful, engaging session with a renewed sense of commitment to the organization and ownership in the retention solution. Our people are our greatest retention advocates, so let's all attract others onto our teams instead of repelling the talent we can't afford to lose.

Learning Objectives

Explore ways to reduce negative critical judgment of others
Learn individual strategies from our M.A.G.N.E.T. framework to create a better work environment
Become a magnetic Retention Champion who helps reduce team turnover

Designed for audiences of all levels and ages, although senior leadership and managers are best!
All Keynotes are available as Workshops and Breakout sessions!
Most Requested Workshops and Breakout Sessions
Read the Room: Improving & Applying Your Emotional Intelligence (EQ)
New Strategies for New Hires: Elevating Your Onboarding Experience
He Did What!? Finding Value in All DISC Behavioral Styles
Looking for additional topics?
Reach out to our Magnet Culture Team for a full list of Workshops and Breakout Sessions
The key to a successful retention strategy is just a call away.
Outstanding speakers and trainers, plus a talented behind-the-scenes team ensure a successful program…every time!

Book a call with a Workforce Strategist.
Start your journey by booking a call with one of our workforce strategists. We'll dig into your organization's unique challenges, goals, and needs to determine whether what we do for other organizations could work for yours.

Design your retention solution.
Your Workforce Strategist will work with you to select the training program that best fits your needs and budget. Whether it's a single presentation or a combination of services, we will customize the program to align with your specific goals and culture.

Transform your company culture.
Our expert facilitators will deliver engaging and impactful sessions that empower your leaders to implement positive changes. Unlock the full potential of your organization and reap the benefits of increased employee retention, enhanced productivity, and a thriving workforce.
Join Our Email List!
Want our latest employee retention tips and resources? Join our list!