Companies Don't Reduce Turnover,
Managers Do.
Designed using our M.A.G.N.E.T. framework for retention, our programs go beyond superficial improvements and focus on delivering tangible results. We address head-on the core issues your managers are facing in today's new work world.
Whether it's improving employee engagement and retention rates or addressing productivity and overall performance, you need a program that fills the training gap.
Magnet Culture has you covered.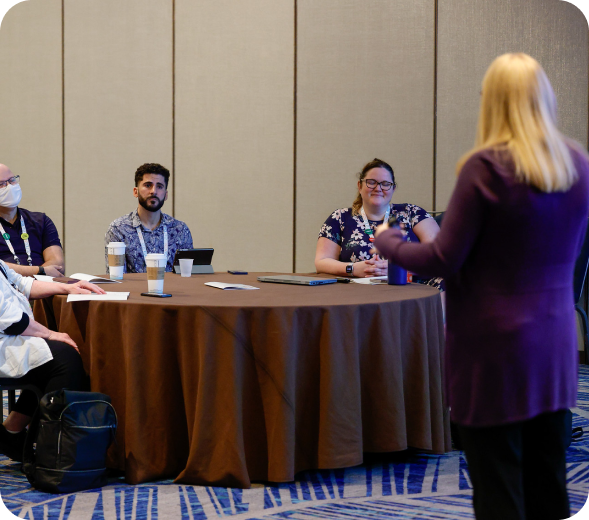 Online and In-person Programs
From 6-month intensives to live virtual trainings, our programs equip managers with the confidence and competence needed to effectively tackle the workforce issues of today.
Retention Intensive Retreat
2-Day Crash Course for Top Leadership
If you're tired of simply TALKING about reducing turnover and need to take action, get all your senior leaders on the same page regarding retention priorities across the company by scheduling this crash-course-style retreat.
On day one, our retention experts will guide you through an update of the current and projected employment market and share insights about the evolution of the workforce. This discussion is designed to shift leaders' mindsets about where the retention problem really lies, and ensures they understand today's ever-evolving new workforce.
On day two, we facilitate your team's discussion about specific areas of the business that need improvement in order to keep the talent you can't afford to lose. By walking through out 6-part
M.A.G.N.E.T. retention framework, the group can set priorities and create a roadmap for retention moving forward.
Management Effectiveness
Attraction & Recruiting
Guidance Upon Entry (Onboarding)
New Staffing Models (Scheduling & Advancement)
Empowered Champions
Trust Through Transparency
Leadership Development Training
A la Carte Live Virtual Trainings
Magnet Culture's Leadership Essentials series of skill-building training sessions provides ongoing development opportunities to ensure your leaders are continuously evolving and adapting with the changing workforce.
This a-la-carte series provides companies with the ability to:
Choose their own topics to fill in leadership skill gaps
Choose their own frequency to supplement already provided training
Choose their own participant list per course as one size no longer fits all regarding what leaders at various levels of an organization need to learn.
This program is taught virtually to accommodate leaders at multiple locations in one class, and includes the following:
30-minute content video of foundational course material
90-minute live, facilitated discussion on Zoom
4-week Action Guide workbook guiding participants through behavior change steps
Workforce Retention Bootcamp
6 month Cohort-based lock-step program with 8 set classes
Are your leaders ready to own retention? This cohort-based, lock-step training program takes your leadership team on a journey to becoming Retention Champions for the organization. This proven leadership development series is based on our book, "Staying Power: Why Your Employees Leave and How to Keep Them Longer," and includes eight half-day classes, behavioral and emotional intelligence assessments for all participants, retention task force calls, comprehensive workbooks, and tangible resources to immediately implement change in their roles.
1) Is This Our New Staffing Reality?
Market Trends & Projections
2) She Should Know Better!
The Generational Story You've Never Heard
3) Who Does That?!
Behaviors of Different Personalities & Yourself
4) Read the Room!
Improving & Applying Your Emotional Intelligence
5) I Want to Work There!
Become an Organization That Attracts & Keeps Talent
6) I Love My Boss!
Strategies for Improving Staff Loyalty & Longevity
7) Say What?!
Communicating More Effectively with Your Team
The key to a successful retention strategy is just a call away.
Outstanding speakers and trainers, plus a talented behind-the-scenes team ensure a successful program…every time!

Book a call with a Workforce Strategist.
Start your journey by booking a call with one of our workforce strategists. We'll dig into your organization's unique challenges, goals, and needs to determine whether what we do for other organizations could work for yours.

Design your retention solution.
Your Workforce Strategist will work with you to select the training program that best fits your needs and budget. Whether it's a single presentation or a combination of services, we will customize the program to align with your specific goals and culture.

Transform your company culture.
Our expert facilitators will deliver engaging and impactful sessions that empower your leaders to implement positive changes. Unlock the full potential of your organization and reap the benefits of increased employee retention, enhanced productivity, and a thriving workforce.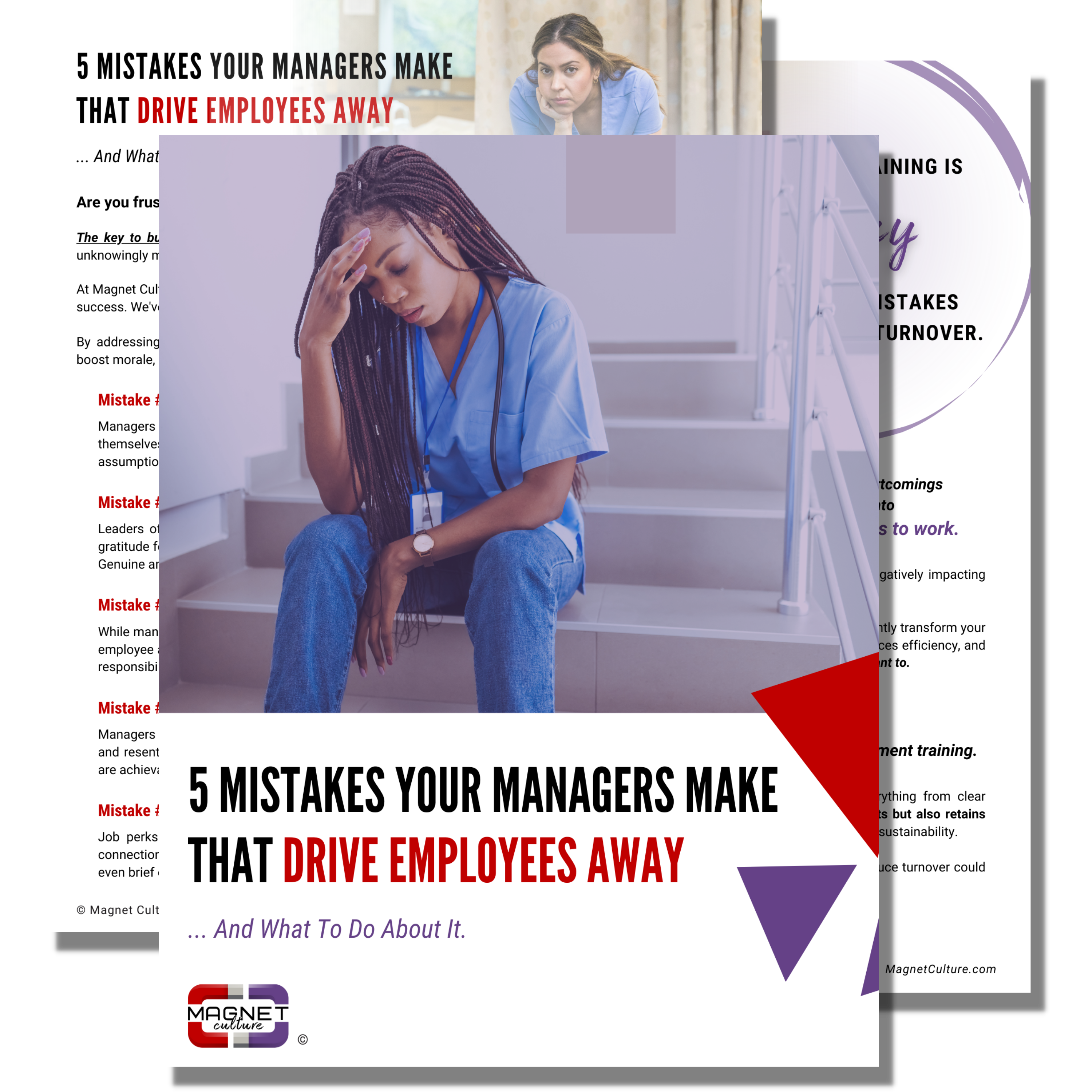 Don't Just Hire Any Trainer!
Download this guide and uncover the five mistakes your managers make that drive employees away…and what to do about it.